The U.S. dollar, which recently reached a five-week high, has started to lose some of its value due to inflation concerns. At 03:10 ET (07:10 GMT) on Monday, the Dollar Index, which measures the dollar against a basket of six other currencies, was trading 0.1% lower at 102.420. Although the dollar climbed to 102.75 earlier in the session, it has retreated due to the rising inflation and political uncertainty in Turkey.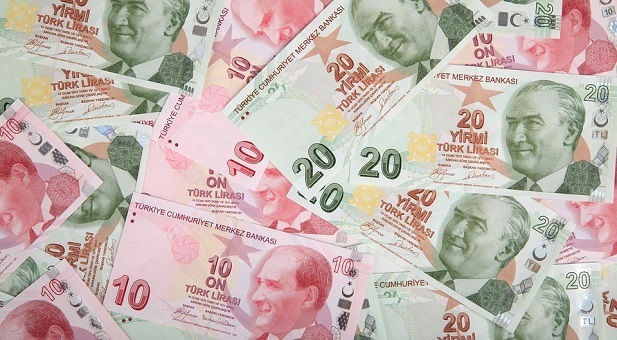 The Federal Reserve has increased interest rates for the 10th consecutive time, but hinted that it may pause the most aggressive round of policy tightening in 40 years as it evaluates the economic data and the impact of tightening to date. While consumer prices fell from 5% in March to 4.9% in April, the prices still remained high compared to the Fed's 2% target, indicating that inflation is persistent. Additionally, a recent survey revealed that U.S. consumers' long-term inflation expectations have surged to the highest level since 2011.
Fed Governor Michelle Bowman noted that if inflation persists, the central bank will likely need to raise interest rates further. She stated, "Should inflation remain high and the labor market remain tight, additional monetary policy tightening will likely be appropriate to attain a sufficiently restrictive stance of monetary policy to lower inflation over time."
The dollar's status as a safe haven has also contributed to its strength amid concerns about default due to the lack of agreement to raise the U.S. debt ceiling. Although President Joe Biden and House Speaker Kevin McCarthy are scheduled to meet this week to discuss budget negotiations, Friday's meeting was canceled, raising concerns about a potential adverse market reaction.
Meanwhile, the Turkish lira has weakened due to political uncertainty following the recent presidential elections. Neither President Recep Tayyip Erdogan nor rival Kemal Kilicdaroglu crossed the 50% threshold needed to avoid a runoff, resulting in two more weeks of uncertainty. The USD/TRY rose 0.4% to 19.6350, with the Turkish lira sinking to a two-month low.
EUR/USD rose 0.2% to 1.0868, after reaching a five-week low of 1.0845 earlier in the session. The Eurozone is expected to release revised data on first quarter GDP on Tuesday, with economists projecting a modest 0.1% expansion in the bloc's economy in the three months to March.
GBP/USD rose 0.1% to 1.2471, USD/JPY climbed 0.4% higher to 136.25, AUD/USD rose 0.5% to 0.6678, while USD/CNY edged lower to 6.9579, with the yuan trading at an over two-month low against the dollar earlier on Monday.
Conclusion
In summary, the U.S. dollar has weakened slightly from a five-week high amid inflation concerns, and the Turkish lira has declined due to political uncertainty. The upcoming budget negotiations between President Biden and Speaker McCarthy could offer some support to the dollar, which has served as a safe haven amidst concerns over the U.S. debt ceiling. In addition, the Eurozone is set to release revised data on first quarter GDP on Tuesday, which could impact the EUR/USD pair.