The electric vehicle (EV) industry has been a rollercoaster ride for investors, with soaring sales and intense competition. While some EV manufacturers struggle to stay profitable, others like Tesla and China's major players thrive. Despite an 8% overall decline in car sales in 2022, EV sales surged by 65%, signaling a clear shift towards electric vehicles. However, investors face challenges such as cash burn, missed deadlines, and even bankruptcies among companies dealing with growing pains and fierce price wars.
While the traditional EV car space is facing a tough price war, there is another promising segment in the EV industry with a $15-billion opportunity: electrifying the waterways.
Prime Time for Electrifying the Waterways
The recreational boat market is currently worth nearly $19 billion, projected to reach nearly $26 billion by 2028. This remarkable growth is primarily driven by the transition to electric boats and government policies favoring emissions-free transportation. Vision Marine Technologies (NASDAQ:VMAR) is leading the way with its proprietary E-Motion powertrain outboard motor, capable of transforming any speedboat into the fastest electric version in its class.
Unlike many EV car manufacturers, VMAR avoids cash burn by selling directly to original equipment manufacturers (OEMs) and forming strategic partnerships with battery makers and engineers. By fitting their award-winning electric motor on the back of boats instead of noisy, polluting gasoline-powered outboards, VMAR is revolutionizing the boat market.
VMAR's E-Motion outboard engine technology is versatile, suitable not only for speedboats but also for pontoons—a growing recreational trend worldwide. The company is also venturing into the boat rental market, gearing up to provide electric propulsion and solar-powered boats for sustainable journeys.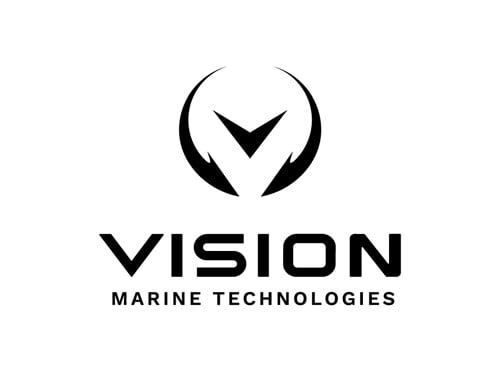 The Electric Boat Motor That Changes Everything
In collaboration with VMAR, veteran boat maker Four Winns introduced the new H2e Bowrider speed boat, equipped with VMAR's E-Motion 180 HP electric outboard motor. This motor is the first fully electric, production-ready, high-performance 180 HP outboard motor on the market. It offers consistent 180 HP of pure electric power, with the flexibility to provide high voltage power when needed.
VMAR's end-to-end proprietary technology, including batteries, engine, and software, makes it the turn-key solution for boat manufacturers in its class. The E-Motion outboard motor charges fully overnight with no additional infrastructure requirements, outperforming competitors in horsepower and price. Essentially, VMAR's technology can convert any boat instantly into an electric boat.
VMAR has secured a manufacturing and supply agreement with McLaren Engineering, ensuring reliable production at scale. Furthermore, the company has already received a substantial purchase order from Limestone Boat Company, indicating strong demand for its products.
A Brilliant Outlook for Marine Batteries
The marine battery market is experiencing significant growth, projected to increase by 18.6% by 2030. VMAR stands at the forefront with its proprietary technology developed over a decade, featuring certified battery cells and custom-designed marine-grade battery packs. Additionally, VMAR has partnered with Octillion, boasting a production capacity of up to 5,000 batteries per day.
This transition in the multi-billion-dollar boat battery market presents a tremendous opportunity for investors, estimated to be worth $2 billion over the next five years.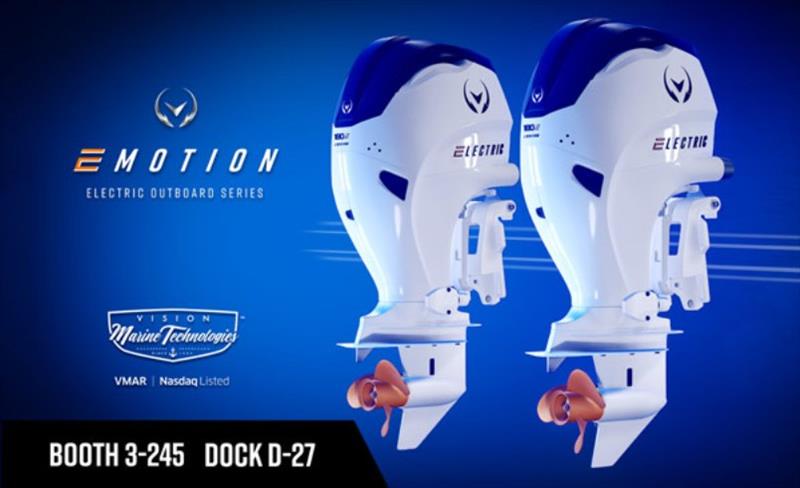 Breaking Records All Over the Place
VMAR has already achieved several milestones, making it a captivating player in the EV industry. The company broke the world electric boat speed record, reaching 109 MPH in a 100% electric boat at the Lake of the Ozarks Shootout, the largest boating event in North America. Now, VMAR is embarking on a journey from Norfolk to Miami, aiming to challenge the limits of electric boat capabilities.
With positive cash flow expected by the end of next year and profitable divisions by 2025, VMAR is positioned as a promising investment in the burgeoning EV industry. As electric boats gain popularity, the market is set for substantial growth, offering investors an exciting opportunity to be part of the green maritime revolution.