MicroStrategy, a prominent corporate player in the crypto space, has once again created ripples by acquiring a substantial amount of Bitcoin. The company recently announced a significant purchase of $361.4 million worth of Bitcoin, adding 12,800 BTC to its existing holdings.
Commitment to Cryptocurrency Investment and Expansion
This move comes as part of MicroStrategy's ongoing commitment to cryptocurrency investment, with plans to raise even more capital through stock issuance. The company's latest Bitcoin acquisition has elevated its total holdings to an impressive 152,800 BTC, marking a significant increase from the 132,500 BTC recorded in February.
A Strategic Approach to Cryptocurrency Reserves
The decision to bolster its cryptocurrency reserves reflects MicroStrategy's strategic approach to harnessing the potential of digital assets for long-term growth. The company aims to stay at the forefront of the crypto market, recognizing the importance of diversifying its portfolio to reduce risk and maximize returns.
Utilizing Stock Issuance for Cryptocurrency Endeavors
To support its continued cryptocurrency endeavors, MicroStrategy is issuing $750 million worth of stocks. The net proceeds from this stock issuance will be allocated to various corporate purposes, including further Bitcoin acquisitions, working capital, and potential debt repayment or stock repurchase. This strategy provides MicroStrategy's management with flexibility in utilizing the funds to best align with market conditions and the company's goals.
Impressive Results and Profitability
MicroStrategy's approach to cryptocurrency investment has yielded notable results. Despite previously taking out substantial loans for Bitcoin purchases, the recent surge in Bitcoin's price has put the company in a favorable position. With Bitcoin holdings now valued at $4.5 billion and debt around $3 billion, MicroStrategy has managed to maintain a profitable outlook. In the second quarter, the company reported a gross profit of $93.3 million, underscoring its ability to continue investing in Bitcoin.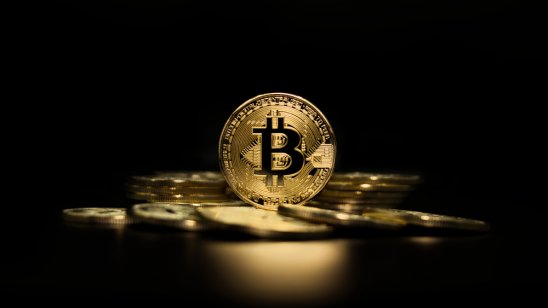 MicroStrategy as a Proxy Spot Bitcoin ETF
MicroStrategy's consistent involvement in the cryptocurrency market has positioned it as a proxy spot Bitcoin ETF, closely reflecting Bitcoin's price movements. Being one of the first companies to issue stocks for Bitcoin acquisition, MicroStrategy's stock price has demonstrated a threefold increase, illustrating the growing investor interest in its cryptocurrency endeavors.
Future Implications and Financial Landscape
While MicroStrategy's move to raise capital through equity for Bitcoin investment is significant, the exact implications remain uncertain. The company's strategic use of funds, whether to acquire more Bitcoin or address debt, will influence its financial landscape. By investing primarily in Bitcoin, MicroStrategy could potentially further align its valuation with the cryptocurrency's market performance, increasing its exposure to the crypto market and its potential benefits.
In conclusion, MicroStrategy's recent acquisition of $361.4 million worth of Bitcoin and its commitment to cryptocurrency investment demonstrate its strong belief in the future potential of digital assets. With a strategic approach to expanding its cryptocurrency reserves and using stock issuance to raise capital, the company is poised to maintain its position as a major player in the crypto space. As the market continues to evolve, MicroStrategy's decisions will play a crucial role in shaping its financial trajectory and solidifying its status in the cryptocurrency industry.